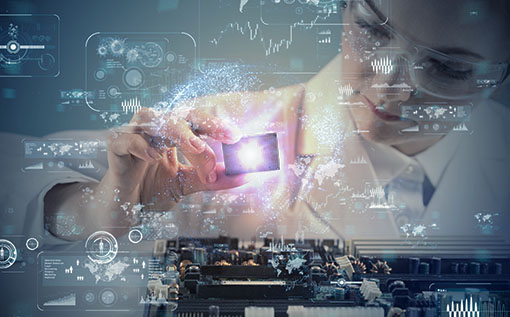 Control Solutions offers total customization of products starting with a brand new circuit board design if that is what you need. But if you find a product you like, and you would just like to change its appearance and put your own logo on it, we can do that for a much lower cost. There are two forms of private labeling:
Private label printed on the outside
Re-branded firmware on the inside (change web page logo, etc).
You can purchase either or both for a standard one-time fee. Contact our Sales team to learn more.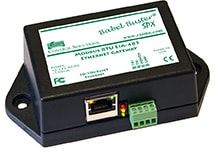 The Babel Buster SPX is one of several Control Solutions products that have been private labeled by one of several OEM customers.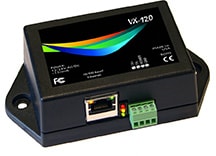 A little bit of artistry transforms the original product into something barely recognizable the same Control Solutions product.
Control Solutions welcomes inquiries for customization of a standard product. We encourage you to try out any of Control Solutions' off-the-shelf products first. Then, if you see a good fit, but want functional or cosmetic changes, we will evaluate feasibility and present a proposal for development. Control Solutions was originally a spin-off of a contract design and consulting company, and we haven't forgotten how to do development projects on contract.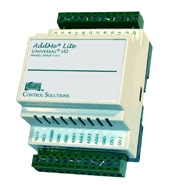 Here is one example of a customized version of a Control Solutions product. Our customer liked the features of AddMe Lite (Modbus) pictured here, but needed both customized packaging and features.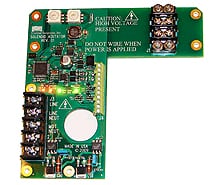 This is the same product, with enhancements defined by our customer's requirements. The 30VDC FET outputs were replaced with 120VAC triacs, only 3 inputs were needed, and this product would have a fixed configuration eliminating any field or pre-installation configuration.