How To Buy
Online Orders: Click the Buy Online button wherever you see, and it will take you directly to that item in our online store. From there, you may add it to your shopping cart or simply browse the store. You can purchase immediately using your credit card via our online store.
Written Quotes: Visit the How to Get a Quote page to see how to get an immediate quote.
Telephone Orders: We do not process orders provided only verbally. We require that orders be submitted online at buy.csimn.com, or by emailing your company purchase order if you have an established open account.
Email Orders: You may email your company purchase order if you have an established open account. If you are unable to use your credit card online, obtain a written quote as noted above, and email that quote to sales@csimn.com. We will then contact you for payment.
Open Credit: Visit the How to Obtain Credit page to review the process for obtaining open credit.
Do You Qualify for Wholesale Pricing?
Companies qualifying for wholesale status include system integrators, value added resellers, OEMs, service providers, and educational institutions.
Once registered and qualified as a wholesale account, you will have access to wholesale prices, including quantity discounts. Quantity discounts are applied automatically when you select a qualifying quantity. Discounts will be applied automatically to purchases and quotes.
How To Register Online
Register for online ordering, and optionally for wholesale pricing, at buy.csimn.com. Start by clicking on My Account in the upper right corner.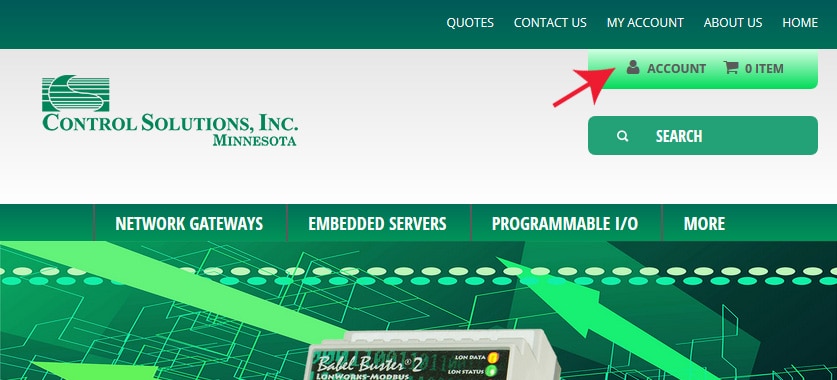 Click on Create Account.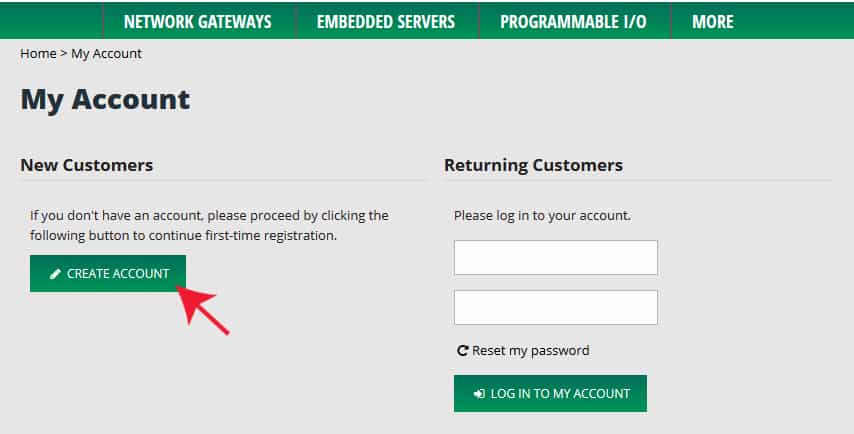 You may place a retail order immediately, or select open or wholesale account. The "No Ship" means you will provide your own courier account information for shipment, otherwise Control Solutions shipping will be used. We recommend UPS shipping for fastest service.
Your email address and whatever password you provide will become your login credentials from this point forward.
Once you have filled in all of the applicable information, click Proceed.
NOTE: You are not automatically approved for open credit by qualifying as a wholesale account. You must submit a credit application for open credit. Once approved for open credit, you will find that "purchase order" appears as a payment option for you.
IMPORTANT: You will not have access to wholesale pricing without registering. This requirement is enforced at the request of those wholesale resellers who do qualify and register. The qualifying process involves actual people! You will receive an email confirming that you have registered, but you will need to wait for the second email confirming that your qualification for wholesale has been approved.